Hello Elizabeth, Hello My Lovelies!
Work started today and I am worn out. It's so good to meet my friends/colleagues! Now the latest news about my daughter. She was accepted at Rural Federal University to study Geography which was her second option. She got the 3rd place. But she wasn't accepted for History. There 28 vacancies and her rank was 33rd. So, she is going to try again in December.I took some photos of an enchating tree. It's a flamboyant tree and it blooms during Summer here. It's my favourite tree and friend of mine told me it is in extinction. So sad and frightening!Hope men can understand how vulnerable we are some day.
I'd like to leave you some food for thought:
Life on our planet has been a constant series of cataclysmic events, and we are more suitable for extinction than a trilobite or a reptile. So we will vanish. There's no doubt in my heart.
Werner Herzog
For
T stands for Tuesday
&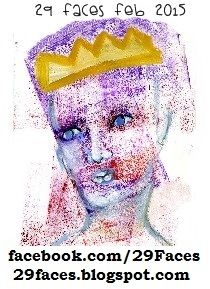 Poetic Postcards